Sex In The Dark is a story of dating, intimacy, body image, and how to be vulnerable.
Ayden and Jess have been dating. They both think that tonight might be "the night", but each one is nervous for their own reasons. Ayden hasn't been with anyone since his transition. Jess is afraid that her size will make Ayden run away. Can they overcome their insecurities to be intimate with one another? How can they embrace vulnerability in the midst of fear? Our next show premiering in December, "Sex In the Dark", is awkward & hilarious with a healthy dose of heart. Will they or won't they? Come find out what happens when the lights go off.
Sex In the Dark was at the Phoenix Theatre in Minneapolis (2605 Hennepin Ave) in December of 2016.
Meet the Cast and Crew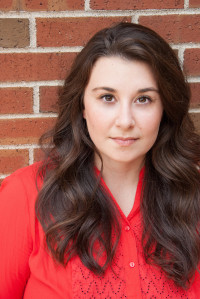 Jess was played by Ashley Hovell Ashley is from the small town of Galesville, WI and got her BA in theatre from University of Wisconsin-La Crosse. Some of her favorite roles include Lydia in Big Love, Charlotte in These Shining Lives and Adult Female in Spring Awakening: The Musical.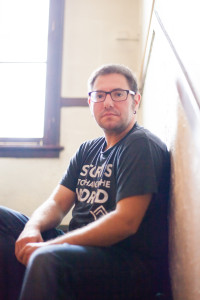 Ayden was played by Shannon TL Kearns He is the founder of Uprising Theatre Company. Shannon is a writer, dreamer, and an entrepreneur and believes that stories can change the world.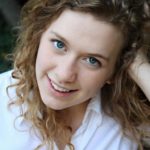 This production was directed by Shalee Coleman. Shalee's main directorial passion is working side by side with a playwright to develop and stage world premiere work. Her recent directorial credits include Good Friday with Dillinger with LookBack Productions, Slut with Gadfly Theatre Productions, First Person: A Life in Transition with 20% Theatre Company, The Craigslist Play and A Missed Connection with Freshwater Theatre, Pretty Boy and Do No Harm with 20% Theatre Company, KamhameHamlet with Play-dot, and Choices with Vox Populi.
Martin Sheeks was the Stage Manager for this production. After working the lighting for "Son Of A Gun," Martin was thrilled to get the chance to come back as the stage manager for "Who Has Eyes To See" and is back again for "Sex In The Dark." Prior to working with Uprising, Martin had worked with his dad, Michael Sheeks, at Eat Street Players. While he spent some time on the stage when he was younger, he's glad to have found the right fit working behind the scenes to put it all together.