Uprising Theatre Company is proud to host a developmental workshop and public reading of a new play by Sharifa Yasmin.
During this 20 hour workshop, Yasmin will work with a director, dramaturg, assistant director, and actors to shape and rewrite this piece. Throughout the workshop we'll feature snippets of the process on social media. If you purchase a ticket you can watch a replay of the livestream until May 1. A link will be emailed to you.
For tickets:
Close to Home by Sharifa Yasmin, directed by Sivan Battat
A young Southern man's life is disrupted when he stumbles upon a homeless trans girl who has taken a liking to the 200-year-old oak that sits on his property. Zara's strict Islamic family has disowned her, leaving her with nowhere else to go, so Colt reluctantly takes her in. But with no clue how to take care of himself, let alone a teenager, Colt gains the help of a quiet Muslim man named Kaysar. All three are on very different journeys; Kaysar is searching for family, Zara is searching for home, and Colt is searching for some damn peace and quiet. Together, they find that what they're really looking for might just lie beneath the branches of an old oak tree.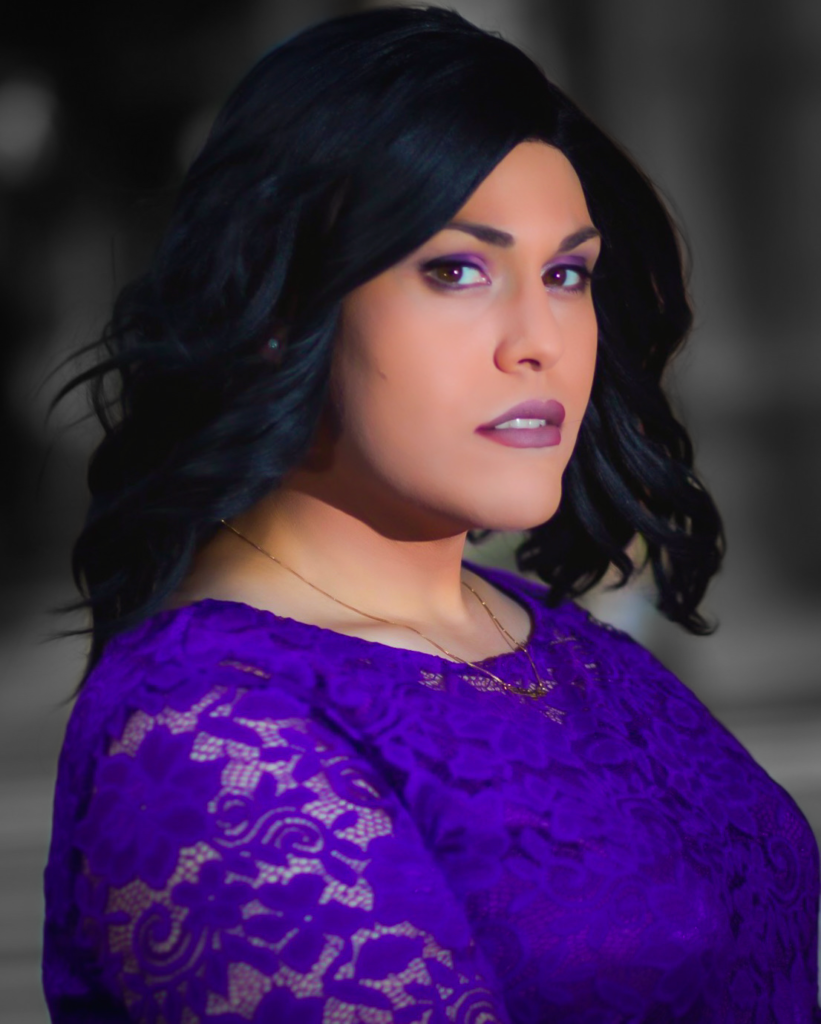 Sharifa Yasmin (she/her) (Playwright) is a trans Egyptian-American director and playwright. She has completed fellowships with The Drama League, Actors Theatre of Louisville, Manhattan Theatre Club, Geva Theatre, Pure Theatre, Hypokrit Theatre and is a 2020 Eugene O'Neill national directing fellow. Directing credits include The War Boys by Naomi Wallace, 3:59AM by Marco Ramirez, In the Blood by Suzan-Lori Parks, For Colored Girls by Ntozake Shange, Next Fall by Geoffrey Nauffts, Harriet Tubman Visits a Therapist by Carolyn Gage, and Mosque4Mosque by Omer Abbas Salem. She has assisted directors including Pirronne Yousefzadeh, Steve H. Broadnax III, Saheem Ali, Leslie Ishii, Mark Brokaw, Arpita Mukherjee, and Meredith Mcdonough. Yasmin graduated cum laude from Winthrop University with a B.A. in theatre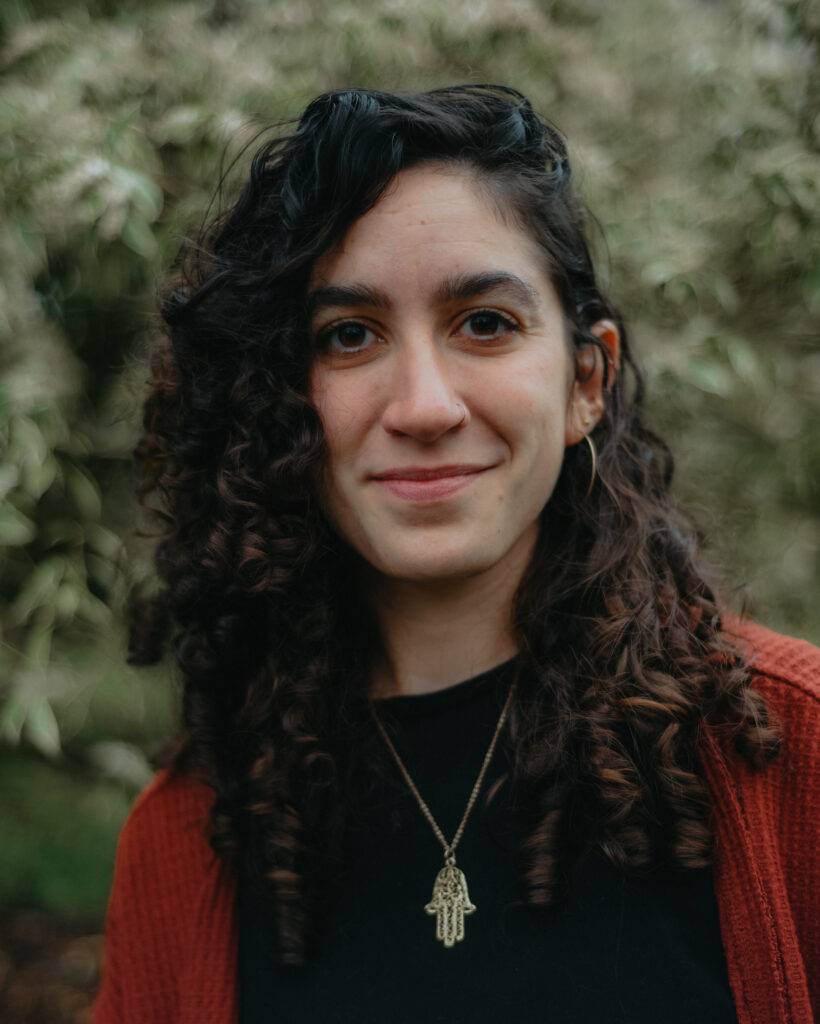 Sivan Battat (she/they) (Director) is an Iraqi-Jewish theatre director, cultural worker, and educator based in NYC. Recent credits: Who the Fuck is Ahmed, Michael Zalta (Rough Draft Fest, LPAC), Raphael Khouri's SHE HE ME (National Queer Theatre), Coexistence My Ass, Noam Shuster (Harvard University/Tour) Pie Shop Play, Alice Pencavel (Corkscrew Festival), East o', West o'!, Michelle J. Rodriguez (ANTFest, Ars Nova). As a cultural worker, Sivan has worked with Jews for Racial and Economic Justice in numerous capacities, and recently curated Salon al-Mahjar, a performance salon for queer & trans MENASA artists. Sivan leads ancestral storytelling workshops within queer and Middle Eastern communities, is an active community organizer, and serves on the board of Ammud: the Jews of Color Torah Academy. She is a member of Tzedek Lab: a Jewish Justice Lab, the Roundabout Directors' Group, and completed the Dorot Fellowship, where they studied Mizrahi Feminisms and Arabic and organized for justice in Israel-Palestine. For the 2021-2022 Season, Sivan is the Roundabout Theatre Company Directing Fellow, the Leo Shull Musical Directing Fellow with the Drama League, and a current LABA Fellow with the 14th St. Y. Upcoming: The Night Traveller, Salah Abdul Sabour (Cutting Ball Theatre, San Francisco), Layalina, Martin Yousif Zebari(National Queer Theatre, NYC). sivanbattat.com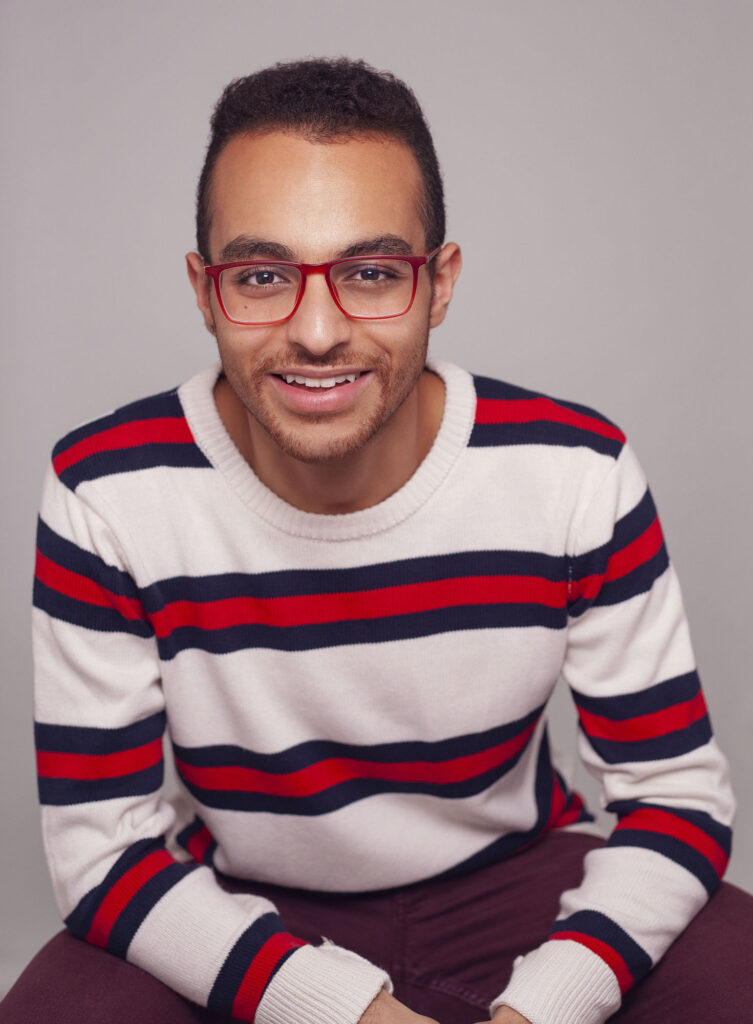 Adam Ashraf Elsayigh (Dramaturg) is an Egyptian playwright, dramaturg, educator and producer living in New York. Through his writing, Adam interrogates how intersections of queerness, immigration, and colonialism inform our daily lives. His producing initiatives provide opportunities for artists across the Global South, with a particular focus on the Arab world, to develop, present and produce theater transnationally in equitable ways. Some of Adam's plays include Memorial, Jamestown/Williamsburg, and Drowning in Cairo. Adam is the Co-founder of The Criminal Queerness Festival in partnership with National Queer Theater. He is a fellow at Georgetown University's Laboratory for Global Performance and Politics and a co-host of The Queer Arab Podcast. Adam's work has been seen at IRT Theater, Dixon Place, Golden Thread Productions, and The NYU Abu Dhabi Arts Center. Adam holds a BA in Theater with an emphasis in Playwriting and Dramaturgy from NYU Abu Dhabi. Adam is an Adjunct Professor at Hunter College.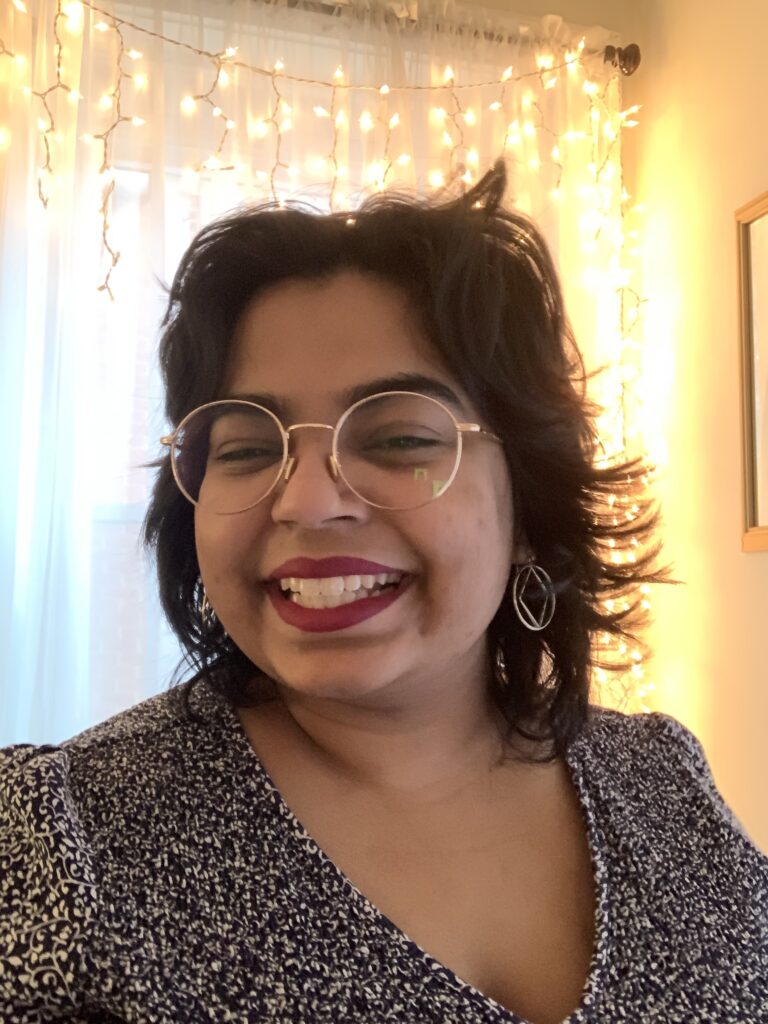 Maisha Khan (she/her) (Assistant Director) is a Bangladeshi director and theatre maker based in Virginia. Recent directing credits include The Devils Between Us by Sharifa Yasmin (Trans Theatre Fest + Women's Theatre Festival), Meteor(ite) by Lindsay Hope Simon (Women's Theatre Festival) and The Flick by Annie Baker. Maisha graduated from Randolph-Macon College with a B.A in Theatre and is passionate about creating work that lifts up marginalized communities.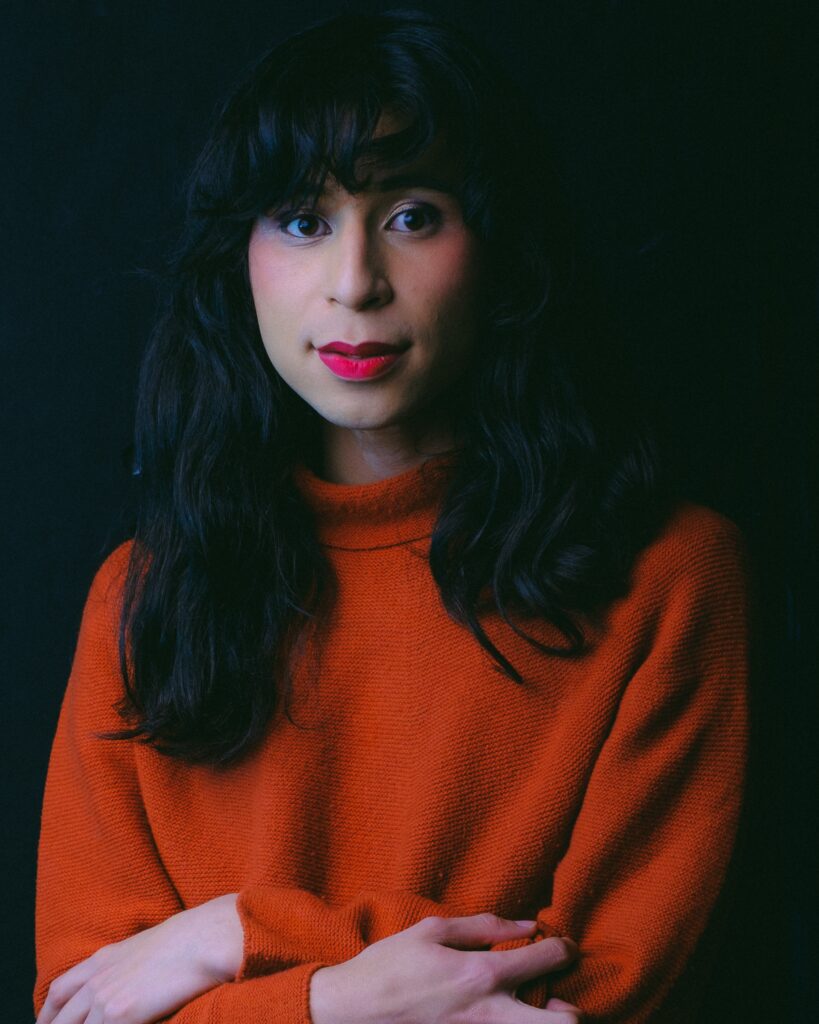 Jordan Ho (xe/she) (playing ZARA) is a Brooklyn based theatre artist. Credits include: Angel in RENT (Secret Theatre), Blood Fountain (The Highline), STONE (Corkscrew), Defiant, Majestic, and Beautiful (Dixon Place), Salt Kid Watches Brooklyn Burn (Joe's Pub). In-house ingénue with @mondaysintheclub. Find more about xem: mxjordanho.com; @mxbelt #mxho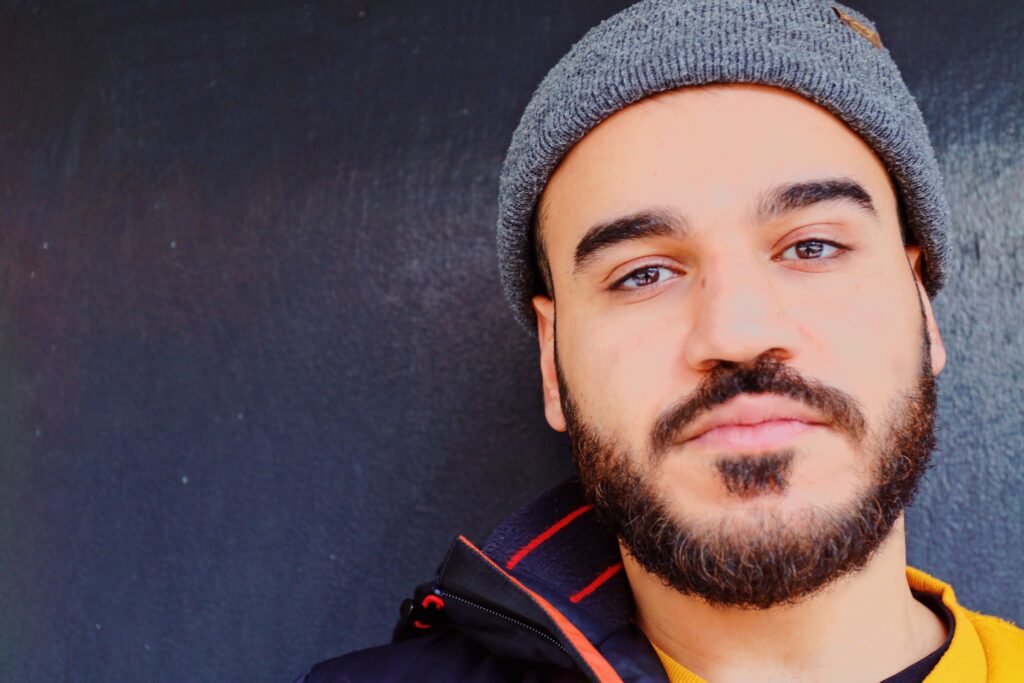 Martin Yousif Zebari (he/they) (playing KAYSAR) is an Iraqi-born, Assyrian-American, actor, writer and advocate based in Chicago. He has worked nationally with National Queer Theatre (Mosque4Mosque), The Angle Project (Unpitied, Lost and Guided), Goodman Theatre (The Winter's Tale, Yasmina's Necklace), Steppenwolf Theatre Company (Guards at the Taj), Chicago Shakespeare Theatre (Mary Stuart), Court Theatre (The Hard Problem), Broken Nose Theatre Company (Human Terrain), Milwaukee Repertory Theatre (A Christmas Carol, Dreamgirls), Illinois Shakespeare Festival (Macbeth, The Comedy of Errors, Failure: A Love Story, The Magical Mind of Billy Shakespeare) and has appeared in NBC's Chicago Med. Martin holds a BFA in Acting from the Arts University of Bournemouth, England and is represented by Stewart Talent Chicago. martinyousifzebari.com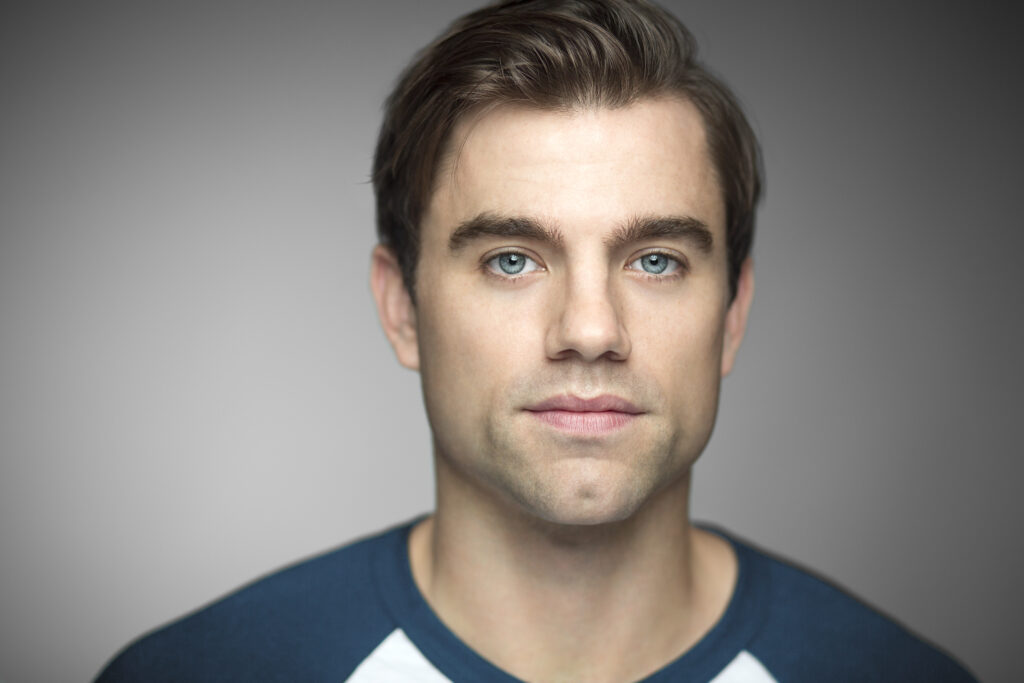 Patrick Ball (playing COLT) is currently in his 3rd year at Yale School of Drama. Prior to returning to school he lived in Brooklyn where he worked with Dangerous Grounds Productions in adapting works of Andrei Tarkovsky and Andrzej Zulawski into immersive multi-media performance, and worked at various theatres across the country including Shakespeare Theatre Company in DC, Repertory Theatre of St Louis, Triad Stage, North Carolina Shakespeare Festival, Theatre Aspen, Theatreworks Hartford, Festival Stage, and Barrington Stage Company. Patrick is originally from North Carolina.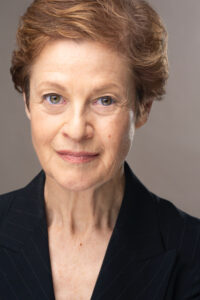 Jeannie Affelder (playing STELLA) is an actress based in Chicago. She has performed with many theatres, including Timeline (TO MASTER THE ART/world premier), Steppenwolf (DOMESTICATED), Writers (HEARTBREAK HOUSE), Eclipse (LITTLE FLOWER OF EAST ORANGE), First Folio (SILENT SKY), Theatre at the Center (STEEL MAGNOLIAS), and was in the original production of THE GOOD TIMES ARE KILLING ME at CityLit. In 2019, Jeannie was in a critically acclaimed production of DEAR ELIZABETH directed by Joann Green Breuer at the Martha's Vineyard (Massachusetts) Playhouse. On screen, she can be seen on CHICAGO MED, CHICAGO PD, SIRENS, and THE ONION. She is represented by Gray Talent, and she thanks her family, always.