Our education mission is simple:
Equipping and empowering people from marginalized communities to tell their own stories.
Upcoming events:
stay tuned!
Teaching Artists:
Artists from Uprising Theatre Company will come to your school, church, or community organization to teach workshops or classes on playwriting and acting all with a social justice lens.
In 2019 Teaching Artists from Uprising will be teaching at Avalon Charter School in St. Paul, teaching a class for women who are in the probation system, and more. We still have room to add your school or community organization so reach out today!
Workshops:
We offer two workshops that you can bring to your community. The Storytelling workshop equips you to use your own story for justice work. The Trans 101 workshop educates your community about transgender issues and offers information about how to work in solidarity with the transgender community.
Storytelling to Change the World
Have you ever wondered how to better use your own story in the work for justice? Or wondered what makes stories so effective? Or maybe you want to bring a new approach and some new tools to people in your organization so they can use their stories better! If any of the above sounds interesting, then this workshop is for you!
We've done this workshop at conferences and with local organizations and we'd love to talk more with you about how we can bring it to your group.
Instructors from Uprising Theatre Company will combine practical and hands on training in how to tell effective, personal stories and how to use those stories in the work for justice. They will also do a presentation about why storytelling is one of the most effective tools to use in justice work, no matter the issue. 
This workshop will provide a model for participants to tell their own stories with the instructors offering instruction and feedback on how to craft stories for maximum impact and how to present stories in different settings. 
Whether your work is about ending violence against women, working for transgender rights, working to eradicate racism, or simply helping people to even envision a world where we are free of violence, stories matter. Learning to tell better stories helps us to live into a new world.
Trans 101 through a theatrical lens
This unique Transgender 101 workshop will combine educational pieces with staged readings of work that features transgender characters and voices. Learn about transgender people and how to respect and work in solidarity with them while also being inspired and moved by powerful theatre.
Previous educational programs:
Writing Workshop for Women on Probation
In June/July we held a 6 week writing workshop for women who have had interactions with the justice system. This course empowered women to tell their stories through the use of playwriting. A final presentation of the women's work, read by professional actors,  was held on September 6, 2019.
This activity is funded, in part, by an appropriation from the Minnesota State Legislature with money from the State's general fund.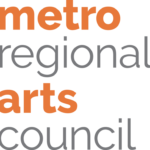 Acting Intensive for Transgender Youth and Adults
This two week intensive focused on building auditioning skills and professional confidence for working as an actor.
August 19-31st 2019
Stay tuned for information about next year's intensive!
Want to bring a workshop or teaching artist to your group? Just fill out the form below and let's talk!