Help us grow into the future!
Did you know we now also offer memberships? When you become a member you join a community of people who are using art to make change. You also get discounts on tickets and other members only perks! Check out the Memberships page here!
If you'd simply like to make a one time donation, click the donate button below.


Want or need to send a check? Checks can be made out to Uprising Theatre Company and sent to PO Box 80347 Minneapolis, MN 55408.
We're a 501c3 non-profit arts organization. All donations are tax deductible. We want to continue telling justice oriented stories that will change the world and we need your partnership to do it.
I love a good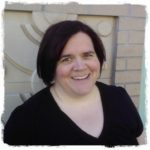 story. They've always been the way I figure out and understand the world and my place in it. Shay's ability to tell his story on his blog is what first drew me to his work. His stories helped me accept parts of my own story. So when I heard that he wanted to start a theatre company that would focus on telling stories meant to change the world, I knew I had to be a part of that. If I lived close, I'd have been first on his list of volunteers to work backstage, but that's not a practical option given where I live. Helping fund the first production through Kickstarter was the perfect way to help make sure those stories were told in one of the most powerful mediums of live theatre. Karen Coverett    Victoria, BC