Uprising Theatre Company is excited to announce our first ever Young Artists Workshop, a six-week virtual theatre education workshop for transgender, nonbinary, and cisgender youth. With the support of nonbinary theatre artists, Uprising is providing an inclusive and non-gendered space for youth to learn theatre fundamentals and collaborate to create and perform their own play. This workshop will combine theatre arts training with a unique focus on gender identity.
The goal of the Uprising Theatre Young Artists Workshop is to provide a safe space for trans and nonbinary youth to have honest conversations about gender identity. Participants will explore how to use theatre as a form of authentic storytelling, meet other youth and adult nonbinary role models to expand their support system, and learn how to be a supportive ally. At Uprising, we believe every voice matters and this workshop is an opportunity to celebrate the experiences, voices, and power of young people of all identities.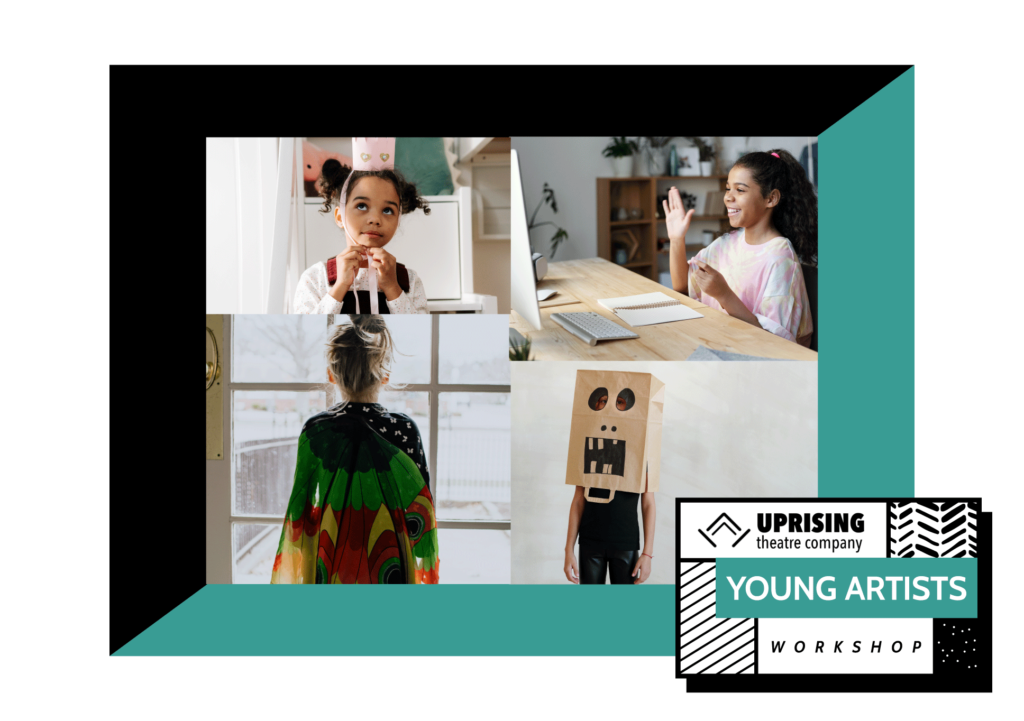 WHAT TO EXPECT
Join us for an immersive and inclusive virtual theatre education experience! Over the course of six weeks, youth of all identities will learn theatre fundamentals from nonbinary theatre professionals and collaborate with young people from across the country to create their own show. The Uprising Theatre Young Artists Workshop provides a safe and non-gendered space to explore theatre and embrace honest conversations about gender identity, inclusivity, and how to be a supportive ally.
Camp Logistics:
● When
Saturdays March 13 – April 17 1pm-3pm
One class for children ages 5-9 and one class for ages 10-13
● What
First five Saturdays: Get to know each other + work on theatre pieces; learn storytelling and acting technique. Sixth Saturday: Final rehearsal then share our work with a virtual showing, open only to parents/guardians of camp participants.
There will be a final performance on April 17 at 3:30pm.
Classes are $100 per child (but if you have more than one child, other children are $75).
We also have sliding scale payments for families who can't afford the fee. No child will be turned away for lack of ability to pay.
About Uprising Theater Company Uprising Theatre Company is one of a few theatre companies in the United States focused on transgender work. Started in 2015 and headquartered in Minneapolis, Minnesota, Uprising's mission is "to ​create possibility models for transgender youth and make sure that every youth has a supportive adult in their life." By turning art into action, Uprising shares stories that not only empower the transgender community but also nurture empathy for non transgender audiences. Learn more by visiting our ​website​.
Register
Sliding Scale Registration
This program is made possible by a grant from MRAC. MRAC funding is made possible by the voters of Minnesota through grants from the Minnesota State Arts Board thanks to a legislative appropriation from the arts and cultural heritage fund.
Meet your Teaching Artists: