September 18 from 7pm to 10pm at honey in Minneapolis.
Join us for another fantastic Uprising benefit! We'll be raising money to fund our October production of Melanie Marnich's These Shining Lives. We've got a fun-filled evening for you with performers, a silent auction featuring items from women owned businesses, performances from the cast of These Shining Lives and more. We also have a message from the playwright that will be shown at the event.
Tickets are a suggested donation of $15 and can be purchased in advance or at the door by cash, check, or credit card. We also have a ticket bundle available: for $25 get a ticket to both the benefit and These Shining Lives in October. Get your tickets here.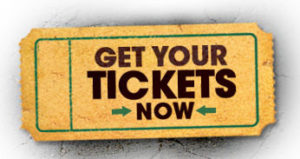 Not local but still want to support? You can sponsor a piece of the set!
Go here to make a donation and put what you want to sponsor in the notes!
$2
Hairbrush
$5
File of papers
Drinking glasses
Lipstick
Official letters
$8
Earrings
$10
2 Mugs
Cards
Silverware
Wristwatch
$15
Tray
Bottles
Coffeepot
Big Ben alarm clock
Pocker chips
$20
Paint bottles
Jewelry box
Plates
Timepiece faces
Flask
$25
Paint brushes
Blanket
Dresser $30
Picnic basket and sandwiches $45
Pocketwatch $55
Tom's suit $65
Catherine's dress $75
Ring Mount Carbon Microphone $80
1920's hats $85
Cathedral Style Radio $85
Radium Vials $95
Radium Dial Workstation $110
Mr. Reed's Desk $130
Catherine and Tom's Dining Room $200
Cast & Crew Stipends: $100
Ashembaga (Ashe) Jaafaru
Ashley Hovell
Brandon Holscher
Carolyn Leppala
Eva Adderley
Lauren Schulke
Maggie Mae Sulentic
Ryan Lee
Shalee Coleman
Terri Ristow
Karina Hunt
Allison Knauss
Rehearsal Space $200
Ben Harvey $250
Programs $400
Rights to TSL $800
Phoenix Rental $2500
Meet the performers: